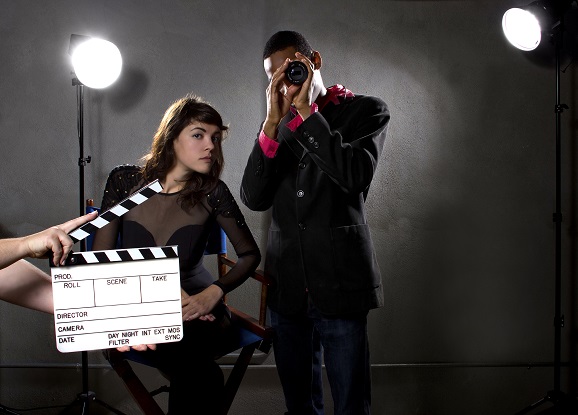 Casting attori e attrici a Milano per il cortometraggio "Beyond the Dusk" produzione indipendente in lingua inglese diretta da Filippo Baruffaldi e prodotta da Claudio Kleijssen, le cui riprese avranno il via a fine giugno. 
Il casting film è aperto per uomini e donne per i seguenti personaggi:
uomo tra i 18 e i 23 anni;
due uomini tra i 20 e i 30 anni
una donna tra i 20 e i 25 anni.
I casting si svolgeranno a Milano a partire dal 4 giugno. Per specifiche info, riportiamo di seguito il testo completo del casting call, in inglese.
CASTING CALL NOTICE
Production title: Beyond the Dusk
Union / Non-Union: Non-Union
Production Type: Independent / student
Project length: Short Film (10-15 minutes)
Project format: 16:9
HD Posted on: May 5th 2016.
Production location: Milan, Italy.
Production Company: GoldenHour
Production Company website: https://www.facebook.com/ProductionGoldenHour/
Director: Filippo Baruffaldi
Producer: Claudio Kleijssen
Casting Director: Claudio Kleijssen & Filippo Baruffaldi
Audition Location: Via Mercalli 18, Milan, 20122
Shooting Location: Milan (places defined after casting selection).
Email: productiongoldenhour@gmail.com
Compensation: No
KEY DATES
Auditions: June 4, 2016 10:00 AM – 6:00 PM June 5, 2016 2:00 – 8:00 PM (Please note all auditions will be given a specific time within this window)
Call Backs: June 10th, 2016 6:00 – 10:00 PM
Shooting Starts: Jun 29, 2016
Shooting Ends: July 3, 2016
Synopsis: "Beyond the Dusk" is a film about Patrick, a young unexperienced nerd just arrived in Milan as a student, searching for "the professor", an old friend of his parents. On his way there, he gets lost and meets a series of 3 characters, Federica, Alex, and Afewok, who will change forever his perception of the world and his personality.
Character BIOS
[PATRICK] [GENDER: MALE] [AGE: 18-23] Patrick is a young unexperienced nerd, coming from Nashville, Tennessee, and has never really done "life experiences" like drinking alcohol, having sex, smoking, etc. (things that his mother calls "sins"). In fact, he's truly catholic, and does whatever his mother says to do. But he's very curious too, which will lead him to a series of events.
[FEDERICA] [GENDER: FEMALE] [AGE: 20-25] Federica is the first meeting for Patrick, and she is also the only main woman character of the short. She is a young fashion stylist with a elegant and charming appearance that goes with an outspoken and haughty personality. At first approach with Patrick, she doesn't seem to like him, but after talking with him, she starts feeling a small crush.
[ALEX] [GENDER: MALE] [AGE: 20-30] Alex is the second meeting for Patrick. He is a sporty and good looking guy, who works as an event organizer for nightclubs (in Italy called PR). He will meet Patrick randomly, but will be a major key for his "inner growth" and his future evolution. He will also be the one who will lead him to the third character Afewok.
[AFEWOK] [GENDER: MALE] [AGE: 20-30] Afewok is the third and last meeting for Patrick. He is the typical stoner with hippies and positive vibes. He will be the one who will truly "illuminate" Patrick's mind.
Material needed for the auditions: