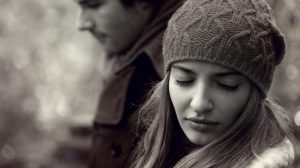 Casting cinema per una produzione internazionale della BSC Production che cerca un attore per il ruolo di Williams nel cortometraggio "Love Kills", un docu-drama su una storia d'amore malata e contorta tra Williams e Lucy. Le audizioni per il film 2017 si terranno a Londra, ma per agevolare chi non vive in UK i provini potranno avvenire anche tramite Skype. Oltre alla retribuzione in pound, si avranno i crediti IMDb, una copia del film e il rimborso spese (il rimborso per il viaggio è solo per chi vive in UK). Di seguito il testo completo della call:
"Love Kills," a docu-drama short-film about a sick and twisted love story between William and Lucy, two young actors apparently happy and hopeful. They seem to carry a strong positive attitude in what the future may bring them but all this kind of wishful thinking will turn out to be defeated by a flash sideways that will drag them down a claustrophobic labyrinth of nonsense. They become addicts, and life goes downhill for them both as their addictions worsen, eventually leading to a series of emotional but still degrading events. How would heroin, alcohol, or cocaine talk if they get a voice through poetry or innocence?
Character Breakdown "William"
– You must think of looks of Al Pacino from film "The Panic in Needle Park".
– Strong physicality and emotional skills required.
– Any Accent, English speakers
– Ethnicity White/Caucasian, Mediterranean preferred
– Dark hair, brown eyes
– Medium Built
– Minimum Height 5'7″
Coordinators state: "This project is meant to be sent worldwide over to well-known festivals such as Venice, Berlin, etc."
Pays: £55, plus IMDb credit, a copy of the film, and travel expenses and food provided.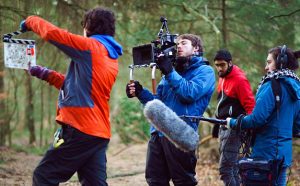 The audition will take place at The Actor Centre, 1A Tower St, London WC2H 9NP ( about 5 minutes walking from the nearest Tube station Tottenham Court Road). Further details about specific dates will be provided within the next week, only keep in mind you must be available to attend on one of these days: April 6-7-8, TBC. It will be not necessary to book a slot as we follow the first-come-first-served basis during either Morning and Afternoon.
Still, we would like you to prepare one audition piece, of no longer than two minutes and then you will be asked to read a scene from the script that will be sent by email once you confirm your availability.
Foreign actors must send a self-tape in English where you explain briefly who you are and why you might be the right one to play this highly intense character followed by a speech no longer than two minutes. If interested, casting will contact you to schedule a slot during the audition process or if not able to get to London, then might be asked to set up a screening test throughout Skype.
Self-Tape must be sent to bohemianshakespearecompany@gmail.com
Please note: We are open to casting talents worldwide but travel expenses will be covered only for those who are living in the UK although we really appreciate the high amount of foreign applicants we are NOT able to provide travel expenses or accommodation although a great experience and visibility will follow after this.